A Cherished Mountain Retreat with Hospitality You'll Love
Highland Lake Inn & Resort is poised atop 26 scenic acres on a private lake in the mountains of Western North Carolina. We offer a variety of accommodations, a wealth of amenities, and a one-of-a-kind dining experience. Experience a resort that is rich in history, passionate about the environment, and eager to deliver warm hospitality. We look forward to having you as our guest!
See what our guest's are saying on

We visited Highland Lake Inn for a quick minimoon after our wedding and it was absolutely perfect. We had such a wonderful time, and will absolutely be coming back.
Sarah B. wrote July 2023
This is one of the best places I've ever stayed for a vacation. We could have never left the property and still had a great vacation just enjoying the lake, the grounds, and all of the other amenities.
Dan D. wrote July 2023
GREAT BIRTHDAY CELEBRATION
Nice and serene atmosphere. Hammocks, swings, greenery, lights, fire pit at night, clean rooms. We would not hesitate to come again.
Toya C. wrote June 2023
The grounds and lake are beautiful and peaceful. The breakfast buffet is excellent and food at Seasons Restaurant is delicious!
Ruthmary W. wrote June 2023
My husband brought me here for my 50th birthday. It was a beautiful and peaceful getaway. Everyone was so polite and helpful.
Dawn J. wrote May 2023
The property has many amenities including a delicious, inclusive breakfasts served at Seasons Restaurant. The staff is very friendly and helpful.
Rita J. wrote April 2023
A variety of accommodations sure to please.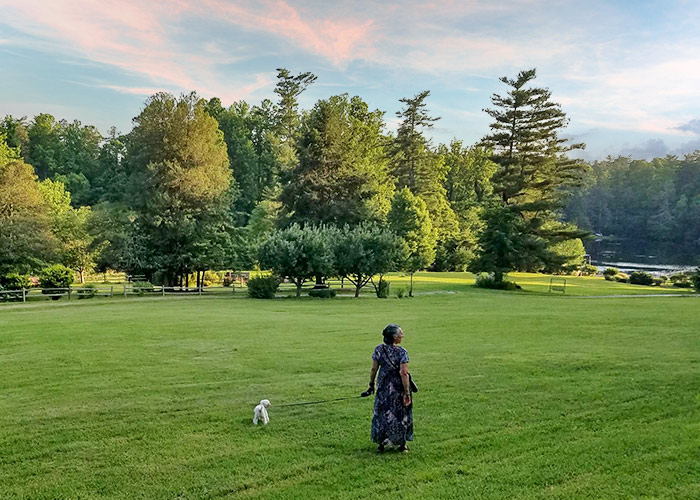 Plenty of Space to Unwind and Relax
Meeting space as unique as your team.
The perfect place to begin together.
Another good reason to gather.